Our Belief
Almost everybody knows of the diversity of nature to be found in habitats such as tropical rainforests, African savannahs and coral reefs. However, few are aware of the beauty and fragility of freshwater habitats, swamps, ponds, rivers and hill streams, that shelter a unique range of species and yet face increasing threats to their existence. 

But in sharing our knowledge of the various ecosystems and how they function to clients, partners and the public, Green Chapter hopes that in a small way, we can raise awareness and appreciation of the value and beauty of underwater habitats that often get overlooked. Through our installations in homes, schools, zoos and public buildings, we believe the public will have a greater opportunity to learn about freshwater biodiversity.
Who We Are
Established in 2004, Green Chapter is dedicated to creating aquascapes and wetland habitats that bring nature to life before your eyes. We offer a full suite of capabilities from design and conceptualisation to complete setup and maintenance of aquaria and water features to fit all sizes and needs.

Browse through Our Work to see the vast range of possibilities that we can offer. Be it an intimate home setting, state-of-the-art professional premises or full scale exhibit for a public park, Green Chapter has the vision and resources to fulfil your dream of a thriving aquatic world whereever you live, work or play.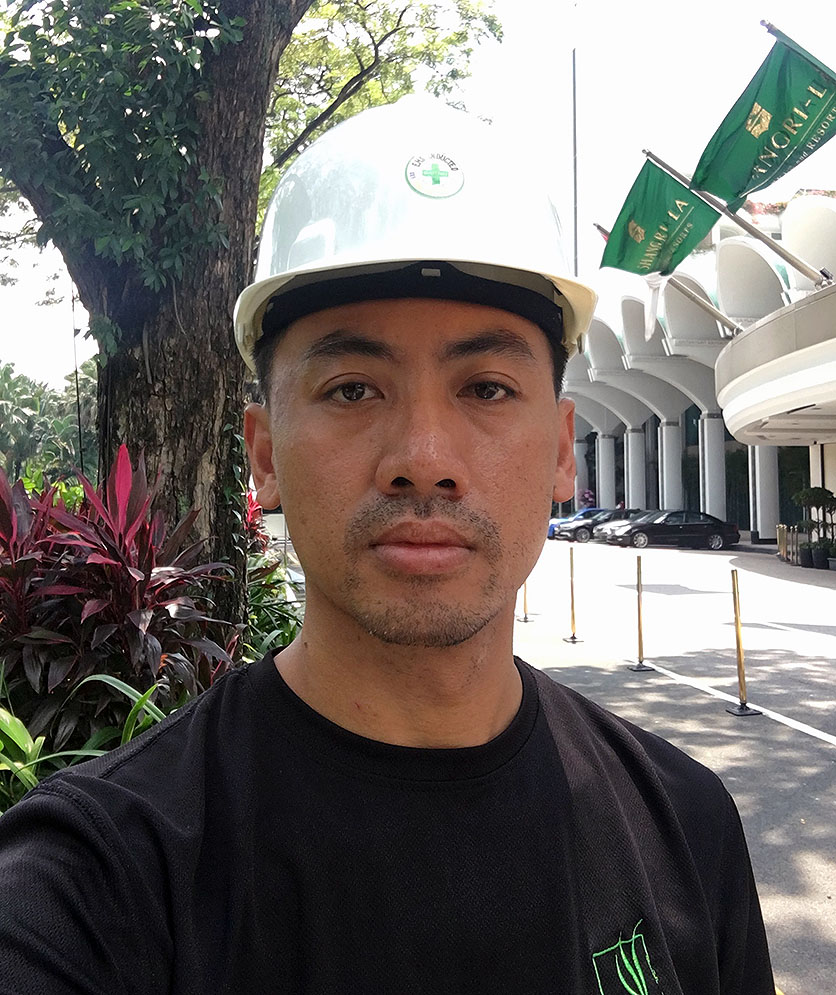 Roland Seah
Operation Director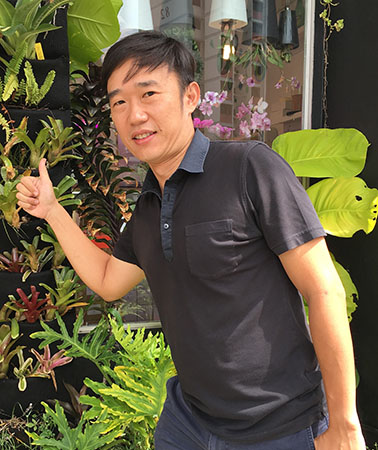 Jake Tan
Sales Director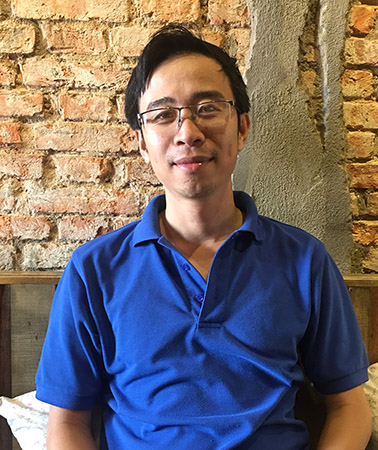 Leo Khanh
Director (Vietnam)
What We Do
We make it Simpler for You.
Because we build the entire system – from aquarium tank to life support system to the eco-habitat, Green Chapter Team can provide expert and timely support that you can't get anywhere else. Just Enjoy!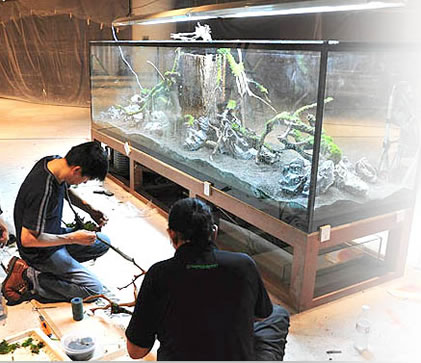 Design and Build
Spicing up the living room or the office lobby with a refreshing aquarium or water feature, or a tank exhibit in the zoo, we are able to provide turnkey solutions or to work with the builders' team.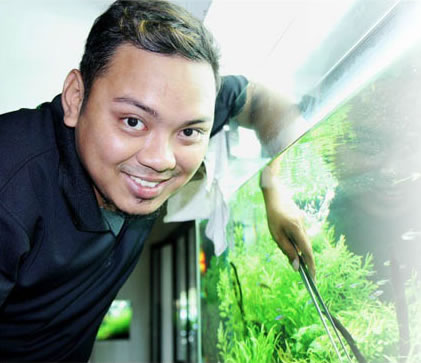 Maintenance
Notime to maintain the aquarium or fish pond at home or in the office? We can help with regular cleaning trips.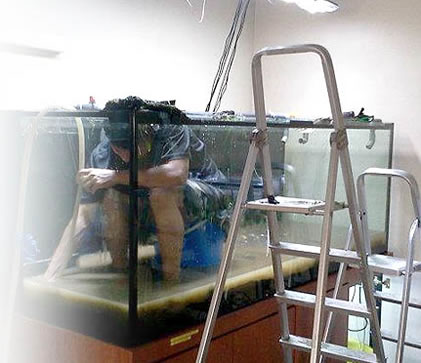 Refurbish
Have an aquarium that you wish to overhaul and inject new life and design to it? We can also help you convert your marine to planted tank!